Cow-a-dunga
Carson tries to convince Shamus that his fatherís dairy farm is a Global Warming hotspot thanks to too much cow farting. But Shamus thinks her solution stinks. Can Carson shut down Dummkopf Dairy before the town is swallowed up by the stench? Or will Shamus convince the crowd that Carson is actually no friend of the cows?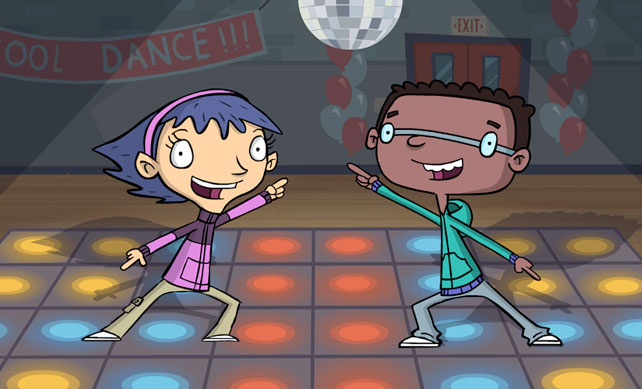 Kickin' it Old School
High energy prices lead to cancellation of the school dance. Carson invents an electricity-generating dance floor (these really exist) but Shamus spreads a rumor that the floor will electrocute everyone. When that doesn't work, he pays the DJ to play opera. Hugo and Carson take over the turntables and kick the joint into high gear.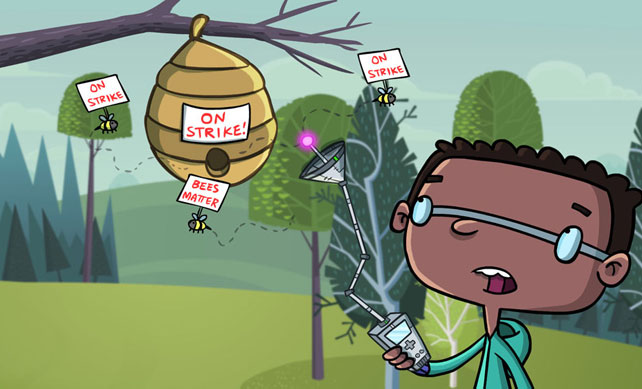 Silence of the Bees
The honey bees stop buzzing, strung out on pesticides, under assault from Vampire mites and exhausted over relentless working conditions. The hive turns to Hugo and Carson who campaign for Better Bee Conditions, but will this Bee Union succeed before Dummkopf stings back?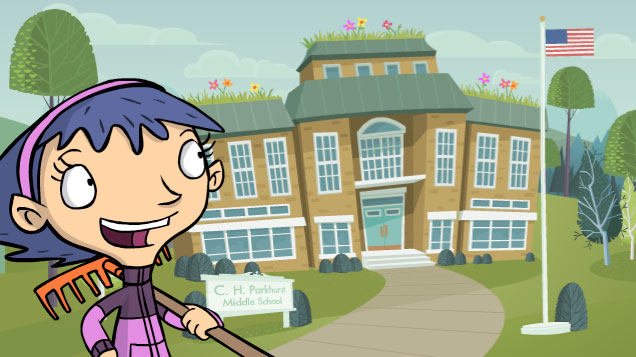 Crab on a Hot Tin Roof
Carson pledges to green the school - including a "sod" roof to save energy - as part of her campaign for Class President. The kids turn against Carson's flower power ticket when someone spreads a rumor that they will have to spend their Saturdays mowing the school roof! Can Carson find the rake behind these robocall rumors?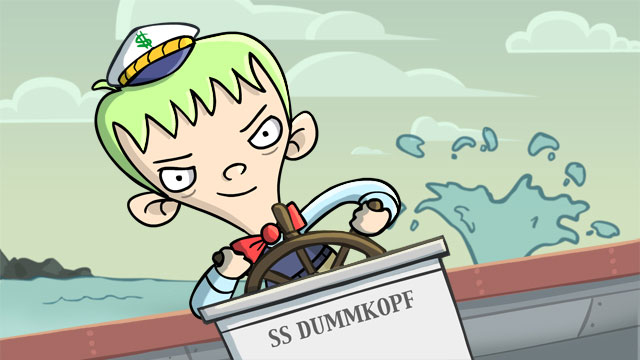 Trawler Trash
Carson goes fishing for clues to a mysterious fish disappearance. When she sees a Dummkopf flagged Factory Fishing ship swallowing everything in its wake, she knows it's time to cut bait. Can Carson mobilize the spineless Kraken to join her and her army of fish friends as they take on the trawler?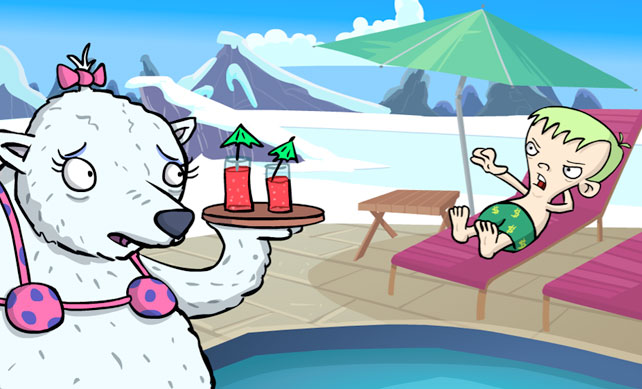 Winter Blunderland
Carson finds a bikini-clad baby polar bear lost in her back yard. They return to her Arctic Circle birthplace to find a beach resort on the melting permafrost and her polar bear family serving as bell hops and bartenders. When Carson witnesses a Wet Fur Contest, it's too much. Who's behind the resort? And how did the glaciers melt so fast?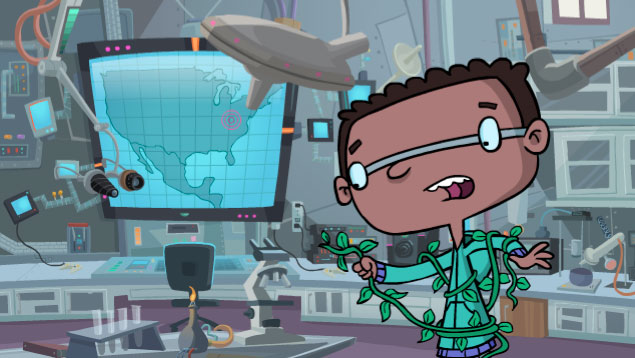 Killer Weed!
A War of Weeds erupts when a creeping vine called Kudzu invades Heartwood USA. Carson and Hugo nip the crisis in the bud when they discover that goats love to nibble Kudzu. But what - or who started the problem? Can Shamus hide the evidence before Carson figures out his backyard is "Garden Zero" for the Kudzu invasion?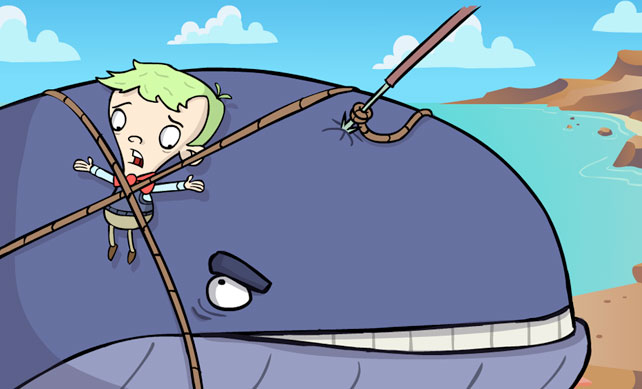 The Outlaw Josie Whale
When Josie, the last of the great whites, settles in Heartwood Harbor, Shamus thinks he's got a shot at taxidermy's ultimate prize - a stuffed whale. So he hires an illegal whaling ship but Carson and Hugo counter-attack by coaxing Moby Dick, Jr., out of hiding. In the final battle, Shamus cries Uncle after getting lashed to Moby.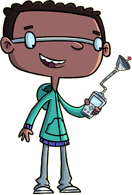 Odds are you don't need a scientist to tell you that farting can be funny.
However, it took scientists to figure out that farting can actually be harmful to the environment. Burping, too.
And no, we're not talking about your friend who can play "Jingle Bells" with his butt. We're talking about the gas let off by ruminants - cud-chewing animals like sheep, goats, camels, and cows. Their farts, and especially their burps, contain methane, a natural gas that traps heat inside our atmosphere.
According to the United Nations, livestock animals like cows and goats generate more greenhouse gases than all forms of transportation combined.
So, what can we do about this?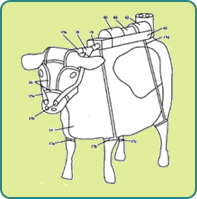 Good: Invent solutions
Here's one inventor who patented a burp collector:
Inventions like this and others might help, but even if we could stop cows from emitting any methane, they'd still have a huge impact on our planet.
Forests are clear cut to create grazing land.
Fuel is burned to create fertilizer to grow animal feed.
Pesticides, antibiotics and hormones leach into our drinking water.
Feedlot and fertilizer waste washes into our rivers and oceans.
Better: Eat better meat
Cows raised on organic, well managed ranches and farms use less fertilizer, chemicals and fresh water. But organic milk and free range meat is a lot more expensive.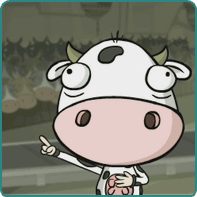 Best: Eat less meat
Eat less meat and more vegetables, soys and other legumes. You'll get plenty of everything your body needs, you'll be healthier, and the planet will be happier! (And your folks can save some money in the bargain.)
Take Action
It's fun to laugh at Shamus or cheer on Carson. But to make a real difference, we've got to get involved. Ask your parents to help you find a community group that's working to change things. It could be your church, or a student club at a nearby college or high school. Or use the Web to find out what the big activist groups are doing like Greenpeace, 1Sky, or Energy Action Coalition, or keep tabs on what other young activists are up to by reading It's Getting Hot in Here or YouthNoise.